Savor member since 2013, Rick Thibodeau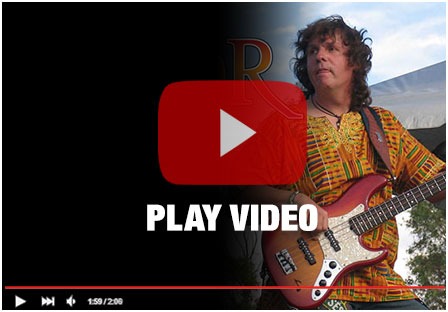 My career in music started when I was 12 years old. I wanted to learn to play bass because my friends told me that was the instrument they needed in the new band they were going to form. (12-year-olds, right?) My dad told me I would never stick with it, but agreed to drive me to lessons every Saturday, which he did for a few years.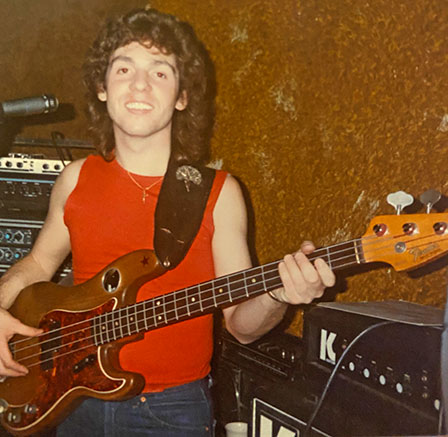 Later I attended Berklee College of music, and studied under the tutelage of the renowned John Neves, the bass instructor there.
From the beginning I have always been in one band or another – often multiple bands at the same time. One of my first was called Kromosome. We were in the newspaper, which greatly impressed my teacher at the time. The next band was called Offspring (this was long before the well-known band of the same name).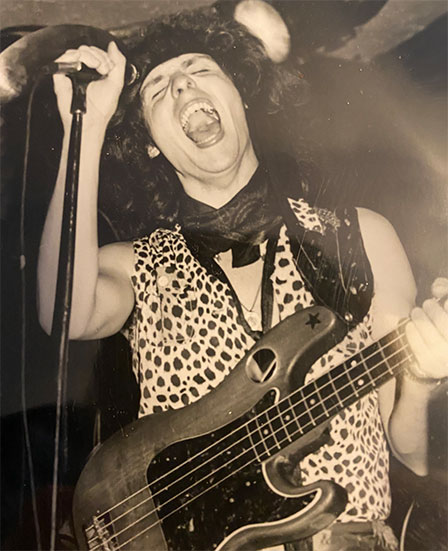 Taking my music on the road
After high school, I spent 10 years playing all up and down the East Coast (including Canada) with an original band called Trapper. I was the main songwriter, responsible for 90% of the music we played. And over time, I had begun to sing more and more; starting with background vocals, and working my way up to lead as I grew more confident.
When the band became a little shaky, I moved to Burbank, California, with the drummer. Eventually the guitar player followed out, and we had a 3-piece. But we wrote all new material and made new recordings. That's when I started getting into music for film and TV shows.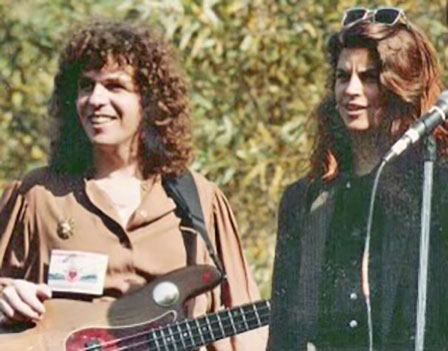 Film and TV music
Some of my songs have been placed in The Sopranos, An American Tragedy (A movie about OJ Simpson), Blind Side, Sunset Strip, State Park, The Necromancer, Sweet Temptation, There Was A Little Boy, Ninja Turf, and Shadows Of Desire, to name a few. Most recently one of my songs appeared in a new TV show called Call Me Cat (Fox Television).
Playing with name artists
My career really jumped when I joined Bo Donaldson and the Heywoods – responsible for the hit "Billy Don't Be A Hero" (Number one the summer of 1974 for six weeks). I was in that band for 20 years.
During that time I became part of a backing band unit that supportd at least 40 nationally known artists, including The Spencer Davis Group, Denny Lane (Wings and The Moody Blues), Al Jardine (The Beach Boys), Lief Garrett, Trini Lopez, Rex Smith, Ron Dante (The Archies), The Chiffons, Freda Payne, and many, many others. I was constantly learning new songs, and it was a wonderful experience.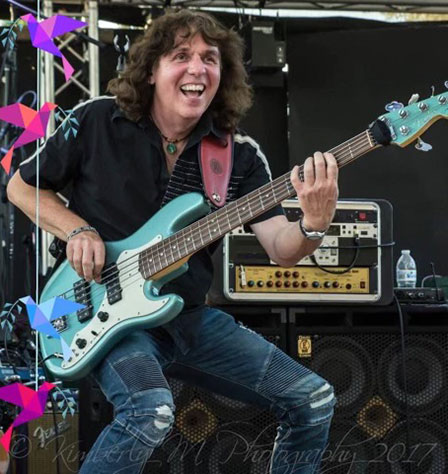 House band in Los Angeles
More recently, I spent 12 years playing every Friday and Saturday night with the house band at a club called The Brass Elephant in Monrovia, a suburb of Los Angeles. The only exceptions are when I went on the road with one band or another; at which point I brought in a substitute.
That gig is also where I met Billy (Billy Haarbauer, drummer) and Steven (Steven Elowe, lead singer for Savor). Steven is the one that connected me with Savor.
Meet: Chico Hernandez | Timbalero