Band leader and songwriter Michael Caroff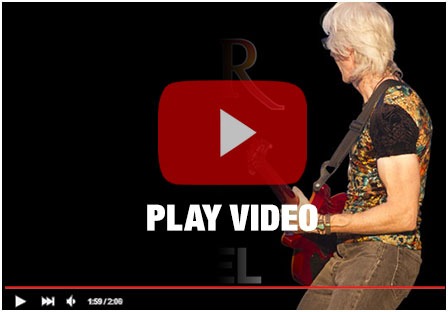 Because my dad is a huge music fan who loves a wide variety of styles, I was introduced to a number of musical genres at an early age. In one day, we might listen to a piano concerto by Shostakovich, Miles Davis, and the Jimi Hendrix Experience.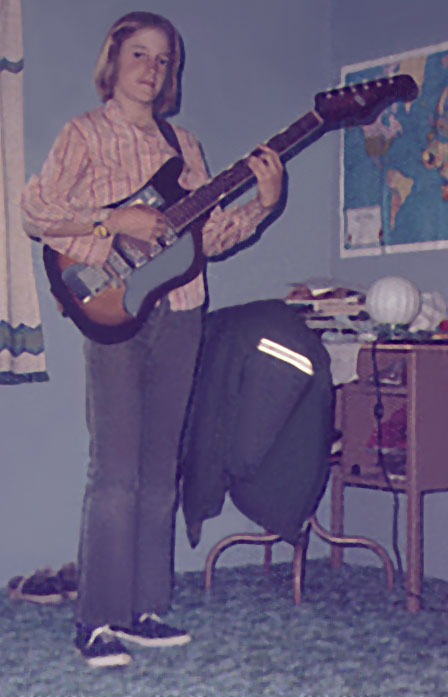 Besides that, there were two events in my life that prompted me to pick up the guitar. The first was seeing the movie, Woodstock, during which I was especially impressed by Ten Years After (Alvin Lee), and The Who. Finally, one of my cousins put on the seminal guitar record, Mississippi Queen. That did it! (In fact, to this day Leslie West's blues classic still sounds fresh to me.)
At 10 years old, I started taking guitar lessons. I had about the standard attention span of any 10-year-old boy – not very long. But luckily my guitar teacher at the time was patient and dedicated. Over a two-year run, he made sure I learned the basics and got me started on good technique.
Phase 2: My drive kicks in
After putting the instrument down for about a year, I got inspired to start working on my own. And work I did: while my friends were out playing sports and goofing around, I was hunched over a guitar practicing scales and chords. (No surprise — this was my normal obsessive nature taking over.)
The hours spent woodshedding honed my technical skills. But it wasn't until my high school offered what was essentially a college-level music theory course that I really grasped the full picture of how music worked. The combination of practice and knowledge was something that has served me well my entire career.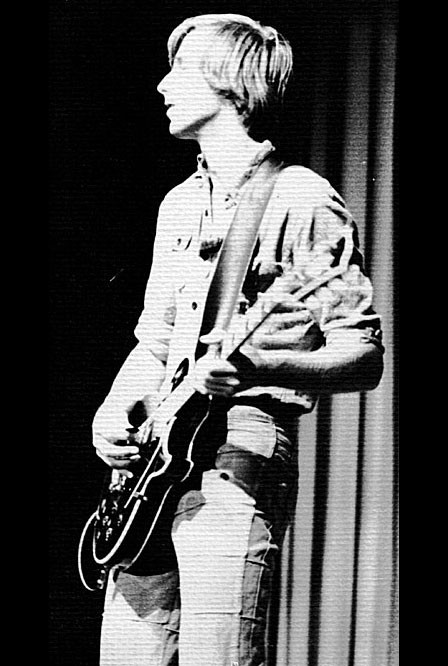 Songwriting was always part of the picture
From the minute I picked up the instrument, I have also been motivated to write songs. Over the last few decades, I have written hard rock, pop, new wave, folk, hard-core jazz rock fusion, and a few other styles. And once I joined my first band at 14, I was always in situations where we played both covers and original music – usually mine.
The early years: Hard rock and pop segues to fusion

Some of my early influences were blues rock players like Ronnie Montrose and Robben Trower. Once I had mastered those styles, I became transfixed by some of the super-technical, odd-time-signature music played by bands like Kansas, Yes, Brand X, and the Mahavishnu Orchestra (John McLaughlin). I found that I could play and compose in those styles, and really enjoyed it.
It was during my first year of college, however, that I had an epiphany. Our band was nailing some of the most technically complex music around, and we were performing at a huge party in Santa Barbara. During the middle of one of my guitar solos, I looked up; here is what I saw: 4 guitar players standing in front of me drooling, and 196 people wondering what it was we were doing.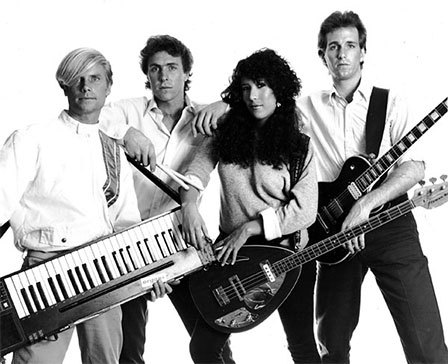 At that moment, I realized I wanted to play music that fulfilled me and reached a large number of people. Luckily, my love of music of all stripes does allow me to satisfy both desires. And in fact, that quest has reached its culmination in this band, Savor.
Latin rock does it all
The complexity of odd time signatures has been replaced by the beautiful tapestry of Latin rhythms. And my guitar playing has matured to focus more on melody then "chops." All in all, the journey that led me here is irreplaceable, as I am able to combine so many facets of my musical past into this wonderful blend.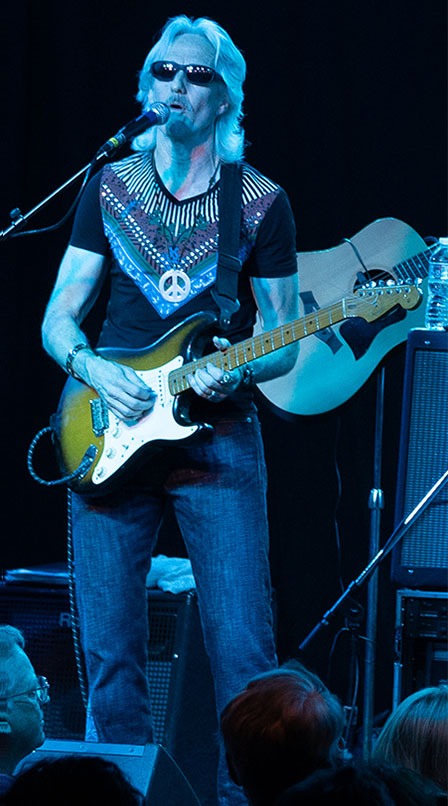 Three guitar players who influenced me
Of course there are dozens and dozens of guitar players who have impressed me and had an effect on my playing. But three stand out as essential to the process of shaping my own style. They are (in no particular order) Neal Schon (of Journey fame), John McLaughlin (leader of, in addition to other bands, the aforementioned Mahavishnu Orchestra), and the incomparable Jeff Beck. Except for Neal, none of them is a household name. But the beauty of their playing, the sheer melodic power and the emotion they wring from their instrument floors me – every time.
The business of music
At one point, I earned my income playing and teaching music. This was back when you could actually make a living wage playing in night clubs, from 3 to 6 nights per week. And since I played keyboards as well as guitar, and also knew how to sequence the keyboard parts, our band could cover anything that came out.
It was a lot of fun, and a great experience. And while I am certainly much more financially successful in my Web marketing business then I ever was in music, I'm glad I got the chance to do it at an age where I didn't have so many responsibilities. Now that I play and write music as an avocation (or what a friend calls my "hobby business"), I'm able to enjoy all the best parts of it without the worry and stress.
Meet: David Jefferson | Keyboardist