Original Savor member since 2002, David Jefferson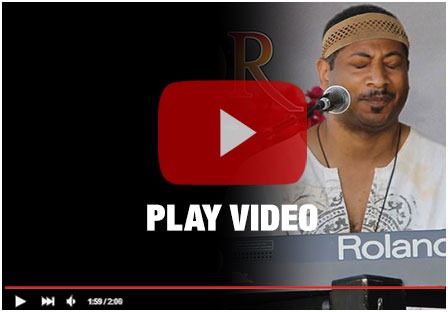 Music awareness started early for me in my New York City home; from a very young age I paid attention to music, listening intently for the individual parts. In fact, I remember my godmother playing a Jackson 5 record on the stereo. I kept pointing at the speakers and telling her that "It wasn't loud enough." I didn't know how to express that one channel of the stereo was missing, and there were parts I couldn't hear.
(EDITOR'S NOTE: David still has an amazing ear for musical detail, and can pick out parts of arrangements that many other people miss.)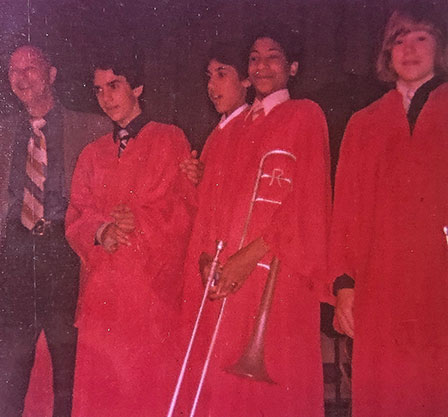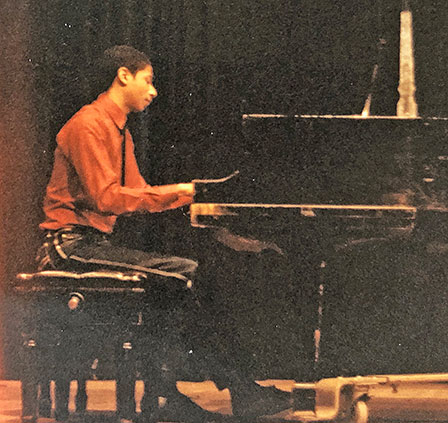 My first actual instrument was the drums. My godmother bought the set for me, and I always wondered if it was a way to punish my parents! Luckily for them, I didn't stick with the drums.
In the second grade I was introduced to the song flute, and in the third grade, the recorder. Not satisfied to learn just the pieces we were shown in school, I taught myself pop music by ear. Much to my parents' chagrin, I stayed with the recorder all the way through high school.
Moving on to the piano
Although I had wanted a piano for years, I didn't start playing until I was 15. That is when my parents finally got one, and I began studying classical music, but only for about two years. Everything else I have learned has been by ear, except for the fact that I minored in music in college.

Joining musical ensembles
For many years I was quite involved with music at my church: Singing in choirs, playing piano accompaniment, etc. My high school had a band program, of course, which I tried out for — on trombone. I didn't make the cut! So it wasn't until college that I actually started playing music with groups.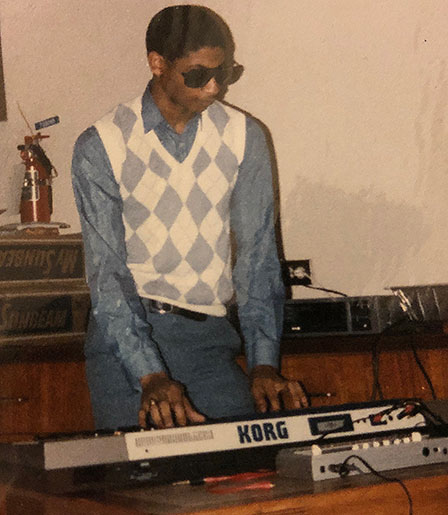 My first band consisted of just a few friends at school with whom I jammed on occasion. Nothing serious, although we did play at one of the college's talent shows, and won second place.
Later I joined another band that had been formed by a musician who attended Berklee College of Music in Boston. He had been signed to an independent record deal, and was promoting his single around town. The style was "New Jack Swing." We did a few performances around the area: colleges, radio stations, interviews, and the like.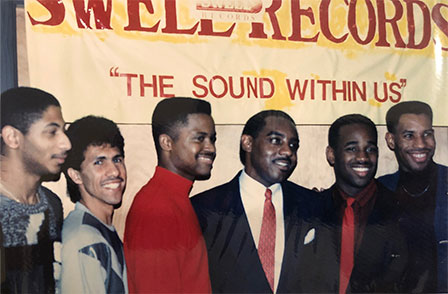 Connecting with Savor
Since I moved to Los Angeles, I have played in a number of bands. It was in one of them that I met Alex Davis, who was the original – albeit very short-lived – drummer for Savor. He connected me with Michael, and the rest is history, as they say.
And while my job as an aerospace engineer for JPL (The Jet Propulsion Laboratory) in Pasadena keeps me pretty busy, I still like to play as often as I can, and continue to write music in my home studio.
(EDITOR'S NOTE: One of David's bands makes an appearance in Eddie Murphy's 2007 comedic film "Norbit".)